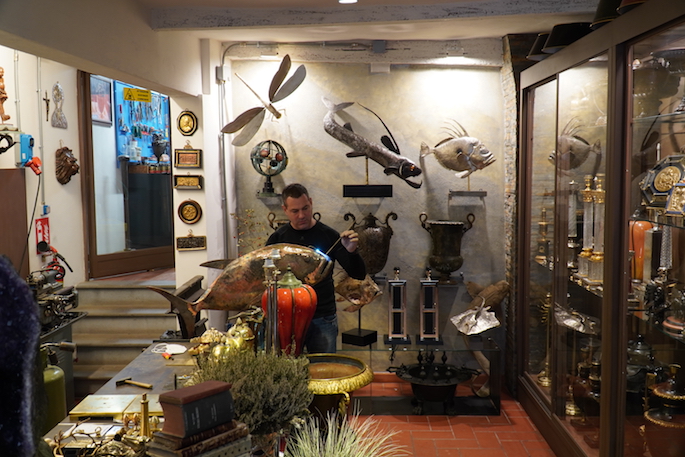 Ugoluni Luciano
Was founded in the nineteenth century and based in Florence in the Santo Spirito area of Oltrarno. It is under the city of Florence protection, a part of "Esercizi Storici Fiorentini".The Association of Historic, Traditional and Typical Shops in Florence as expression of uniqueness and authenticity of the Florentine tradition.
Passion and Tradition in Bronze processing

After learning the father's profession, Sergio, the brother of Romano, in 1950 decided to start a new laboratory in Via del Presto di San Martino very closed to the Santo Spirito Church where it is still located today.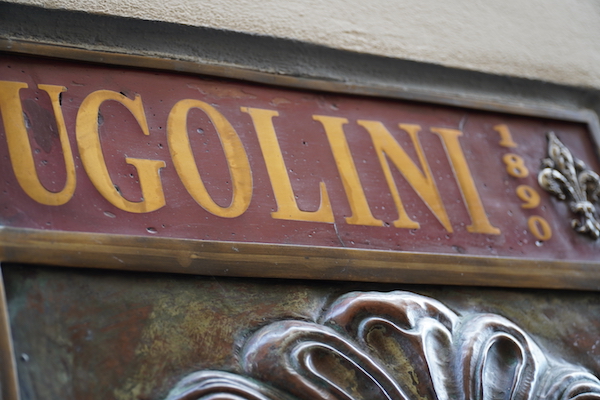 Bronze Bacile
Hand made, by turning and drawing.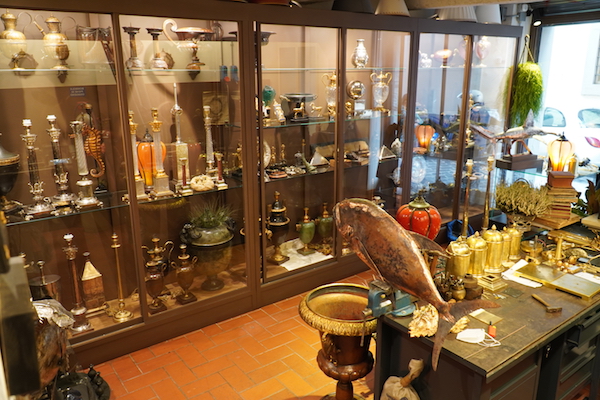 Workshop and Showroom
We are located in Florence in Via del Presto di San Martino, 23r. Open from Monday to Saturday 9: 00-13: 00 15:30-19:00