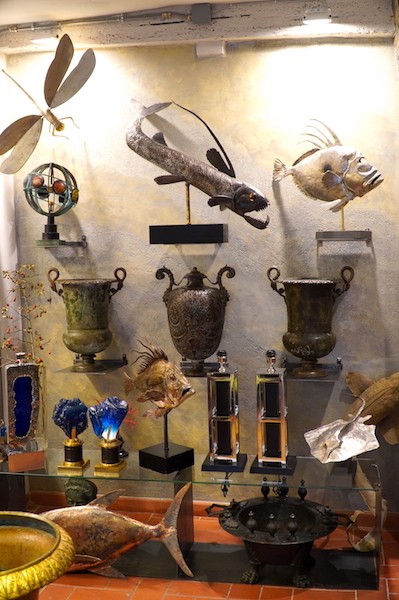 Quality and Elegance
In this historic laboratory, high quality artistic objects are made and it would be a great privilege to have at home one of the objects made with an ancient method and above all with the passion of the Ugolini.
In short our Art….

The items are handmade and the roughing of the products is obtained by turning and drawing.  Forging, hammering, embossing and chasing are the subsequent processing steps which give value and prestige to the single pieces.
The coating is the last stage of processing, passed down through generations, is able to considerably enhance the beauty of the objects that you can find in the laboratory. Here are produced   jars, planters, bowls and lamps, all faithful reproductions of antique models that can be found in museums and historic buildings.

In this workshop  it is possible to create personalized models using also our own production models, which are always created and developed to meet the needs of international costumers.
Ugolini business has been renovated by the cooperation of his son Daniele continuing  an old tradition of copper and bronze.
The working method is to faithfully reproduce also in the graphic objects style, by bronze and brass. It begins assembling pieces with sand casting and lost wax casting which are collected in several foundries uncompleted and after that carefully hand worked, then polished, gilded with gold 24 K and burnished.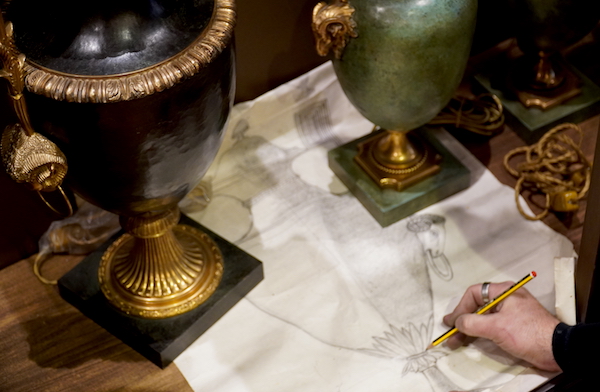 Drawing and planning
The jobs you have requested are first drawn and designed before starting processing.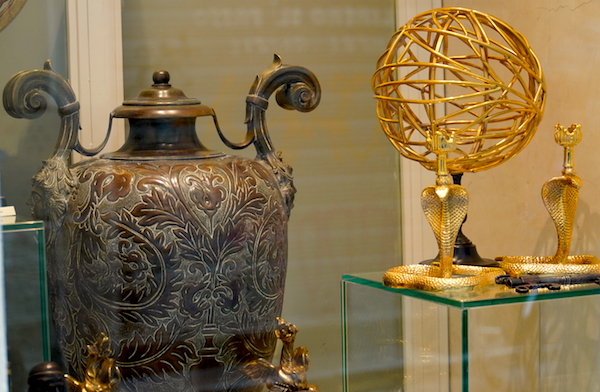 Objects made 
Examples of the creation of entirely handmade objects.